Hopkinton Summer Arts Series
Hopkinton Center for the Arts Hopkinton, MA
We're always happy to return to the town where we enjoyed our very first public performance back in 2014. Unlike previous "sunset" concerts at HCA, this year will be a Sunday "brunch" format, but we'll still be outside in the HCA amphitheater.
​
Admission is free thanks to the generosity of our hosts. Please come join us!
North Andover Summer Concerts
Town Common North Andover, MA
We are very excited to be back for another visit to the Common. Bring a chair or blanket, maybe a picnic, and enjoy this free outdoor concert (weather permitting) thanks to our friends at North Andover Youth Services.
Saturday September 17, 2022
Sunny Meadow Summer Concerts
Sunny Meadow Farm Chelmsford, MA
After a great reception at our first visit in 2021, we're excited to return. Bring a blanket or chair, watch the sun set while these seasoned Boston-area musicians take you on a ride through soul, r&b, latin, jazz, swing, rock & roll and more.
​
This event is outdoors, weather permitting. Admission is FREE; tips are greatly appreciated.
Saturday September 24, 2022
Harvey Wheeler Building Lot West Concord, MA
We're thrilled to return for our 2nd visit to West Concord's community outdoor music festival. We'll be located at the heart of activities, opening the schedule at 1pm (weather permitting).
​
Admission is free thanks to the generosity of the the West Concord Junction Cultural District, and Concord Recreation. Hope to see you there!
50 Water St, Newburyport, MA
This is our first visit to this cozy, intimate space. We're planning a mellow dinner set, after which we'll cut loose with our unique and energetic mix of genre.
​
Come enjoy dinner downstairs, then hang with us upstairs for a fantastic evening!
Sunny Meadow Farm Music Series
North Andover Summer Concert Series
Hopkinton Sunset Jazz Series
Burlington Summer Concert Series
North Andover Summer Concert Series
Kimball Library "Concert in the Courtyard" Series
Hopkinton Sunset Jazz Series
North Andover Summer Concert Series
Burlington Summer Concert Series
Hopkinton Sunset Jazz Series
Chelmsford Center of the Arts
North Andover Summer Concert Series
Yankee Homecoming Summer Festival
Burlington Summer Concert Series
Kimball Library "Concerts in the Courtyard" Series
Hopkinton Sunset Jazz Series
Riverwalk Cafe and Music Bar
Chelmsford Center of the Arts
Yankee Homecoming Summer Festival
Hopkinton Sunset Jazz Series
Chelmsford Center of the Arts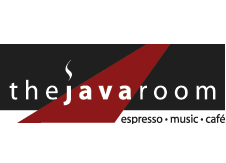 Hopkinton Sunset Jazz Series
Burlington Summer Concert Series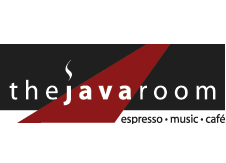 Hopkinton Farmer's Market